Okay, for starters -- I had THE MOST BESTEST BIRTHDAY, well, probably EVER!! I've never felt so loved, so appreciated and so liked. Thank you to all of you who sent me text messages and emails on the big day. Each and every one made me smile.
But onto more serious matters....have ANY of you seen the commercials for the Buxton over the shoulder organizer?? You know, the one that helps you find things in a flash???? Yes....that one. Well, my son, Little Prince, thinks I need to have one of those stylish "handbags" (that's what HE calls it).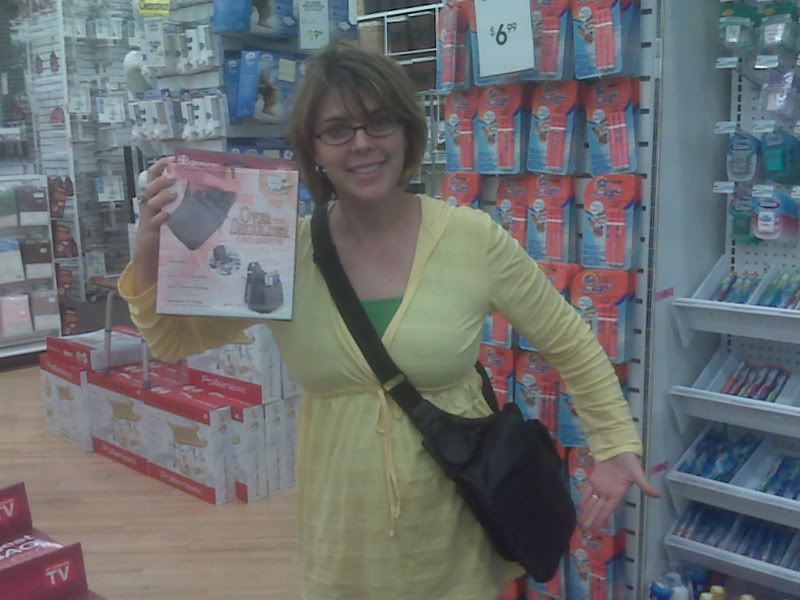 Yep, that's me modeling the high fashion Buxton leather organizer - be sure to click on the picture so you can see it in its entirety! It's lovely. It holds an umbrella, all your credit cards, even a bottle of water! The reason my son knows every selling point of the Buxton?? Because Nickelodeon is EVIL. Evil, evil, evil. For some reason, they think it's a good idea to advertise for 70 year old women's handbags during the cartoon hours! Obviously it's working though, because my five year old knows that this handbag is JUST what I need to "find things in a flash!"
The other item he's dying for me to buy are Sketchers - so we "don't let laces slow you down!" Meanwhile, my little giant of a boy wears wide shoes and Sketchers do not come in wide widths so I had to spend twenty minutes convincing him that the Champions from Payless were just as cool!!! Thanks again, Nickelodeon!!